Comics released on Wednesday, January 16th, 2013
Batman #16 Castle of Cards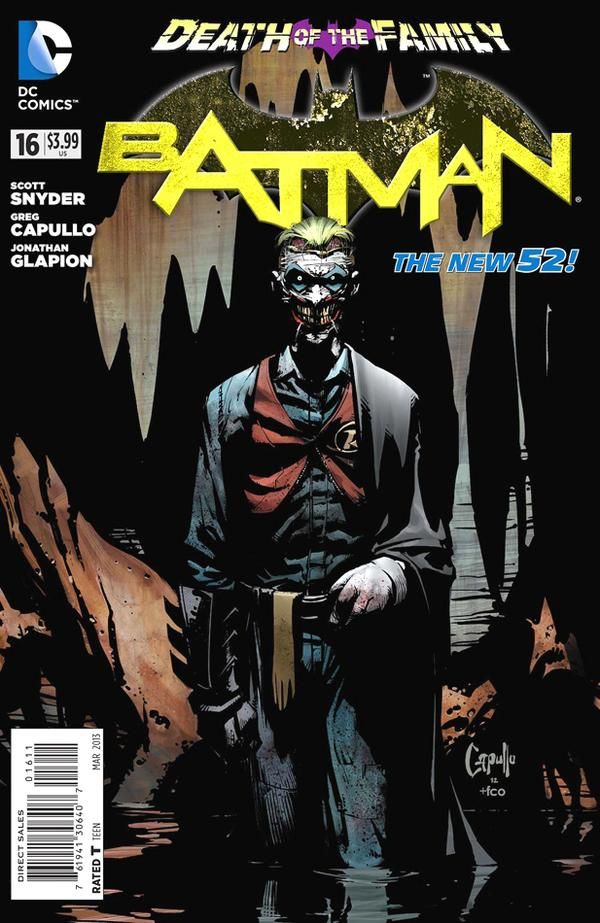 Property of DC Comics
Writer: Scott Snyder, Artist: Greg Capullo, Inks: Jon Glapion
The Death of the Family story arc continues.
The Joker has abducted Alfred, poisoned Commissioner Gordon and knows the secret identities of the Bat Family.
Batman makes his way through Arkham in search of the Clown Prince of Crime in hopes of rescuing Alfred. Along the way Batman encounters roadblocks set up by Joker, a mob of the inmates dressed as medieval knights, Clayface, Mr. Freeze and Scarecrow before finding the Joker, but where is Alfred? Wait a minute, what's under that lid?!
What can I say about this creative team that hasn't been said already? They have earned the praises and I hope to see them on this book for good long run. I'd love to see them collaborate together on a project all their own.
Captain Marvel #9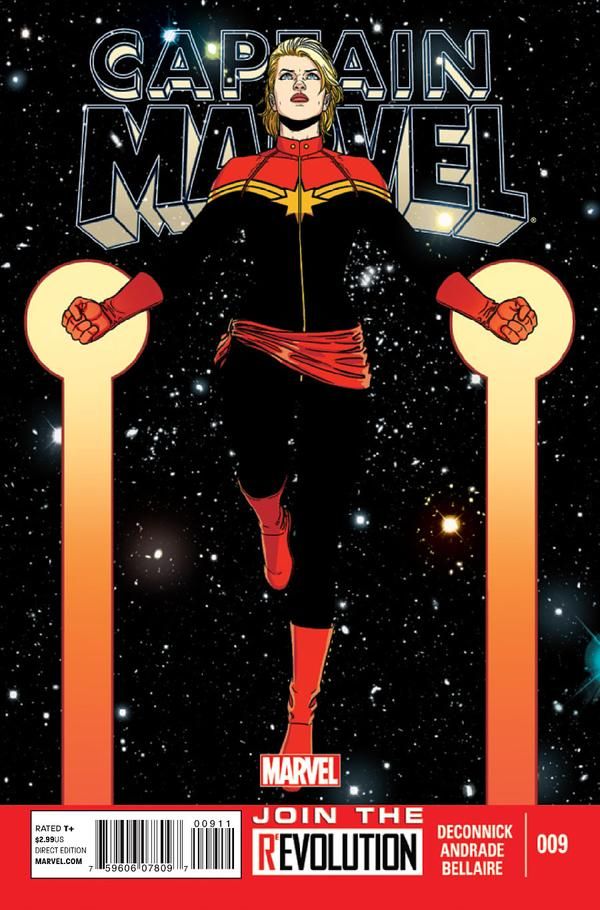 Property of Marvel Comics
Writer: Kelly Sue DeConnick, Art: Filipe Andrade, Colors: Jordie Bellaire
First off, let me gush over the art in this book. I absolutely love it. Filipe is more than welcome to grace the pages of Captain Marvel anytime and as many times as he wants.
After getting her to do list hacked by Tony Stark, Carol and her day of running errands doesn't go quite the way she intended, even with her new lucky hat.
Not only do we get see Captain Marvel in action against rampaging dinosaurs and gangsters, we get see Carol in some feel good moments as well.
DeConnick's story and Andrade's art mesh incredibly well here and makes the entire issue overly enjoyable. I spent a couple hours examining Filipe's art and have read the story three times.
Pathfinder #4 Dark Waters Rising chapter 4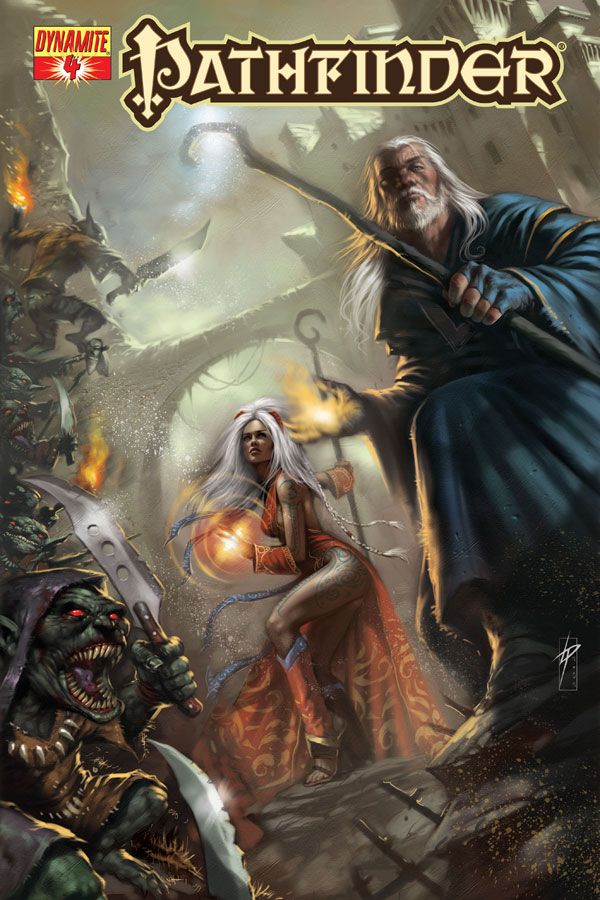 Writer: Jim Zubkavich, Art: Andrew Huera, Colors: Ross Campbell
The goblins in the area becoming more of threat; attacking during the day and on open roads, encroching closer to villages and towns. Harsk, Ezren, Merisiel, Kyra, Valeros and Seoni want to know why and put a stop to them. Goblins, a gnome and giant spiders galore.
Four issues in and this title is proving to be a must read for fantasy fans. No knowledge of the Pathfinder role playing game is needed, just dig in and enjoy. With so many characters, Jim Zub does a great job of each one getting face time.